Post by on Aug 6, 2008 21:12:48 GMT -5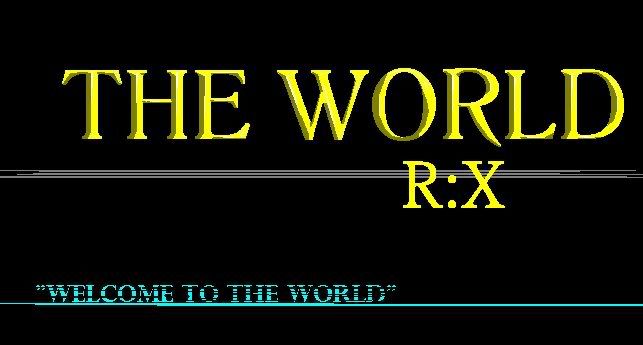 The World R:X is a Free Fan Forum created for .hack Enthusiasts to explore their .hack dreams. This "storyline" if you will takes place in the year 2020, when The World services are finaly restored after 2 years of inactivity. The new system allows full neural connection with the PC body. in other words, you actualy live in the game. untill you log out ofcourse. there are so many things that are possible with this new system, that there has been a surge of net crime, the likes of which was never seen before, pressent in The World. for this reason, many people beleive it is necessary to cease the game's services completely. is it CC Corp.'s fault that villains take advantage of their systems? that is what you must decide. in a world where anything can be done, how will you decide to "live"?
---
Disclaimer: this is not completely Cannon. this is a Free and Open Comunity Forum based on the game from the project .hack//Franchise. this is based off of the version of The World debuted in
.hack//LINK: Twilight knights
. for information regarding .hack cannon material visit dothack.wikia.com/wiki/.hack//wiki. Thankyou
---
Please read if you plan on Joining:

"Welcome to The World"

//Tutorial//

//New Services//

//Rules//

//Affiliation and advertisement//