Post by on Apr 20, 2008 19:58:03 GMT -5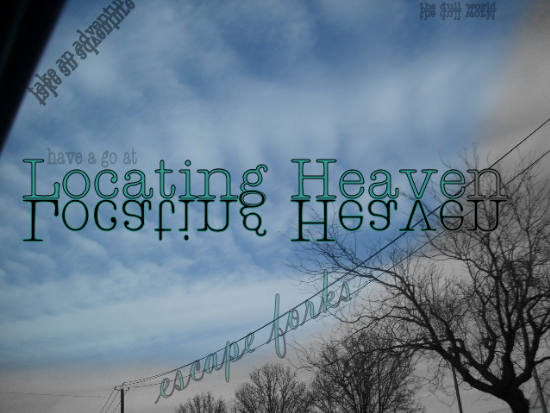 Based on the books written by Stephenie Meyer, Locating Heaven is an advanced/lit site. Made-ups and orignal characters are welcome and accepted.
Isabella Swan, daughter to Cheif Swan, is brand new to the town of Forks. She's the buzz of the town, and everyone at school is fussing over her. But, she'd like nothing better to do then melt into the surrounding walls.
--
But this melting dream quickly fades away when she meets Edwards Cullen, one of the resident vampires in disguise. Meeting him changes her life. But, falling in love with a vampire has it's downs. For one, you always have the danger of being bitten.
--
Try escaping the dull world of Forks and take and adventure. Have a go at
Locating Heaven
.
[/size]
Key
Taken
Reserved
Available[/center][/size]
Werewolves
Brady ___
Embry Call
Jacob Black
Jared ___
Leah Clearwater
Paul ___
Quil Ateara Jr.
Sam Uley
Seth Clearwater
Vampires

Alice Cullen - 19 - Britt
Carlisle Cullen
Edward Cullen - 17 - Elise
Emmett Cullen
Esme Cullen
Jasper Hale - 17 - Cody
Rosalie Hale
Victoria
James
Laurent
Humans
Angela Weber
Ben Cheney
Billy Black
Charlie Swan
Emily Young
Eric Yorkie
Isabella Swan - 17 - Jenny
Jessica Stanley
Lauren Mallory
Mike Newton
Sue Clearwater
Tyler Crowley
Renee Dwyer
Phil Dwyer