Post by Vivienne Valora on Dec 21, 2007 20:42:45 GMT -5
Welcome To Haines Hotel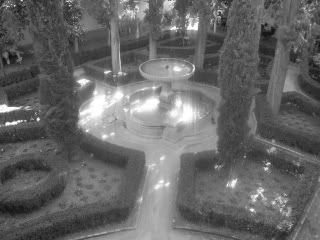 Haines Hotel is a grand place. It is said that It was first started centuries ago by a woman named Kirra Sema. Back then it was a small cottage on the outskirts of a village. She would house travelers and soldiers in her home. Eventually, she earned enough money to turn the place into a much larger inn. Then, the woman fell in love with a traveler from a distant land. He went by the name of Tynan Sullivan. But one day, the man disappeared.
Months later, the woman gave birth to a child, the daughter of Tynan Sullivan. She named the baby Eileen Sullivan. As the years went by, the woman grew harsh and cold hearted. She cared for two things and two things only, money and her daughter.
When the young girl reached the age of sixteen, a strange man showed up at the inn. The woman recognized him right away as her long lost love. But her cold heart pushed the man away and late one night, the woman was murdered and the man had disappeared once again. The girl moved on with her life. She ran the inn which grew into a large hotel and she had a family of her own. But things were not going well. Guests started to claim that the hotel was haunted and that things would go bump in the night. Things only got worse from there.
Today, Haines Hotel is run by the descendants of Kirra Sema and Tynan Sullivan. But one night, the gates to the hotel close. Nobody can get in or out and creepy things are going on...
Be Sure To Check In Here...